Description
What is shiitake mushrooms
Shiitake, also known as shiitake, is an edible mushroom native to East Asia. They are tan to dark brown, growing naturally on decaying hardwood trees. About 83% of shiitake mushrooms are grown in Japan, although the US, Canada, Singapore and China also produce them.
The nutrition of shiitake mushrooms
Shiitake mushrooms are low in calories. They also provide a good amount of fiber, as well as B vitamins and some minerals. The
nutrients in 4 dried shiitake mushrooms (15 grams) are:
Calories: 44
Carbs: 11 grams
Fiber: 2 grams
Protein: 1 gram
Riboflavin: 11% daily value (DV)
Niacin: 11% DV
Dong: 39% DV
Vitamin B5: 33% DV
Selenium: 10% DV
Manganese: 9% DV
Zinc: 8% DV
Vitamin B6: 7% DV
Folate: 6% DV
Vitamin D: 6% DV
7 amazing benefits of shiitake mushrooms
Shiitake mushrooms
may have antibacterial and antiviral effects
Several compounds in shiitake mushrooms have antibacterial, antiviral, and antifungal effects. As antibiotic resistance grows,
some scientists think it's important to explore the antibacterial potential of shiitake mushrooms.
Shiitake mushrooms
can help strengthen bones Mushrooms are the only natural plant source of vitamin D. Your body needs vitamin D to build strong bones, but very few foods contain this important nutrient. The vitamin D levels of mushrooms vary depending on how they are grown.
1. Good for the heart
Shiitake mushrooms contain phytonutrients that have the potential to help keep cells from sticking to blood vessel walls and forming plaque, maintaining blood pressure and improving circulation. Shiitake mushrooms are good for the heart thanks to compounds that help lower cholesterol levels as follows:
Eritadenine: a compound that inhibits the enzymes involved in the production of cholesterol
Sterols: molecules that help prevent the intestines from absorbing cholesterol
Beta-glucan: a type of fiber that lowers cholesterol levels
2. Antibacterial
3. Cancer Prevention
4. Anti-oxidation
5. Strong bones
6. Full of energy
7. Increase skin health
Delicious dishes from shiitake mushrooms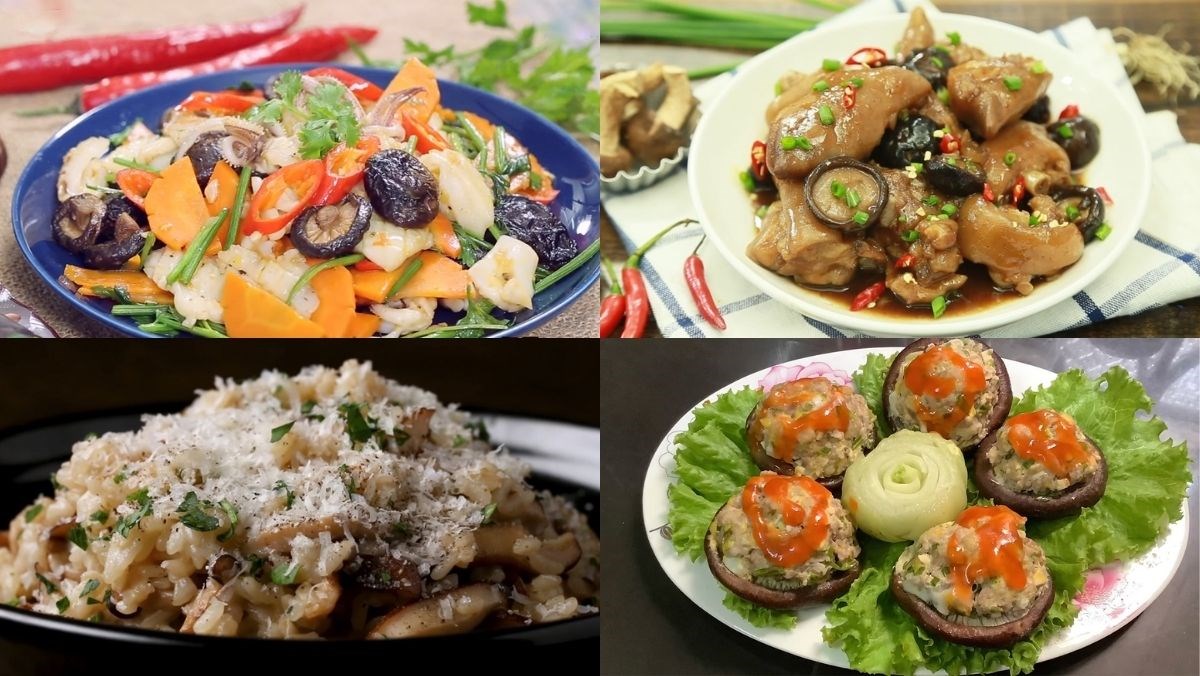 If you are really interested in our products, please contact me in signature. We still have a lot of products for you to check out.