Description
1. What is Taro root ?
Taro root
comes from the taro plant, which is native to Southeast Asia and India and is a staple in diets there as well as Africa,
China, the Caribbean, and Hawaii. Both the big green leaves of the plant and the root itself can be consumed when cooked.
Characteristics: Outer bark brown and flesh white with transparent purple spots. When cooked, it has a mildly sweet taste and texture similar to potatoes.

They're an excellent source of fiber and other nutrients and offer many potential health benefits, including improved blood sugar management, gut and heart health.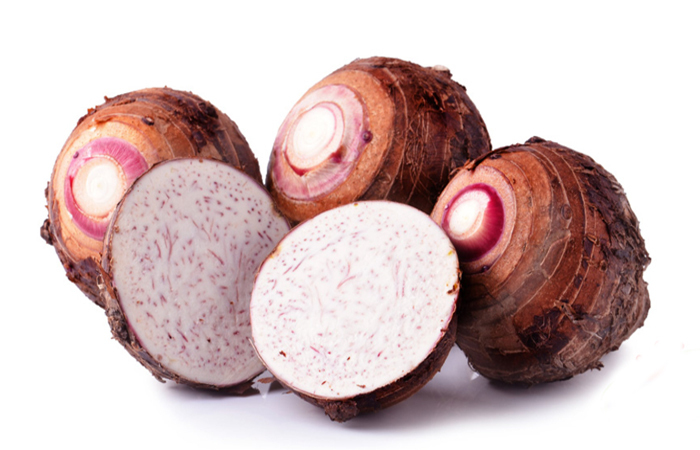 2. Nutritional ingredients 
One cup (132 grams) of cooked taro has 187 calories — mostly from carbs — and less than one gram each of protein and fat.
Fiber:

  6.7 grams

Manganese:

  30% of daily value (DV)

Vitamin B6:

  22% DV

Vitamin E:

  19% DV

Potassium:

  18% DV

Dong:

  13% DV

Vitamin C:

  11% DV

Phosphorus:

  10% DV

Magnesium:

  10% DV
Taro roots are tubers of the taro plants which have signature long, wide leaves. It is widely consumed across the globe and becoming very popular due to its high nutrition and many health benefits.
Benefits of Taro Root include high amounts of energy, promotes weight loss, lowers blood pressure and improves muscular health, cleansing stomach, prevents cancer, strengthens bones and teeth, a rich source of amino acids, controls blood sugar levels, improved heart health, prevents aging, improves vision, boosts immunity, improves blood circulation and hair growth.
We still have a lot of products for you to check out.