Description
Cantaloupe melon is a plant native to Africa and India, the Egyptians were the first to cultivate this plant.
Cantaloupe fruit has a round shape, green skin, when ripe, it often turns yellow-green and has cracked gray-white veins interwoven like a net, so it is called a melon. The flesh of the cantaloupe has a sweet taste, often a reddish orange-yellow color (similar to the color of salmon meat), some types of cantaloupe have a light green flesh.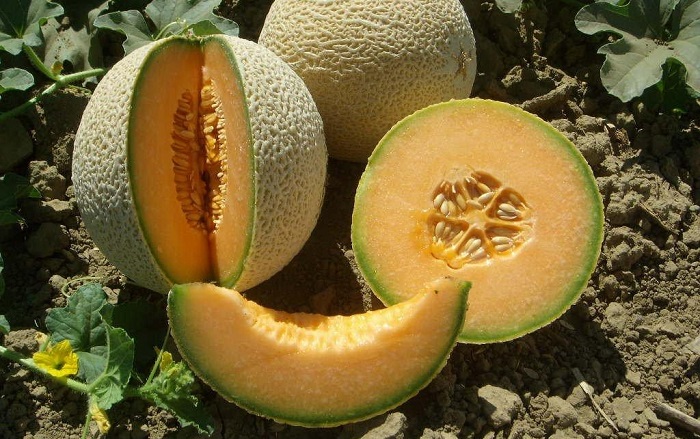 Characteristics
– Outer skin: Cantaloupe has a green outer skin, and on the surface of the peel there are grid-shaped grooves that create a characteristic beauty. These grooves create a mesh pattern on the surface, hence the name "melon".
Inner flesh: The flesh of a cantaloupe is usually orange or light green, depending on the variant. The flesh of cantaloupe is smooth and has a delicious sweet taste, often very cool and refreshing in the mouth.
– Taste: usually has a sweet, cool and delicious taste. The sweetness of cantaloupe can vary depending on the type and degree of ripeness of the fruit.
Size: Cantaloupe is usually small to medium in size, usually between 1 and 2 kg in weight. However, there are also larger and smaller variations depending on the type.
Popular types of cantaloupe
In fact, people often rely on the color of the cantaloupe to classify. Therefore, there are two popular types of cantaloupe: green-fleshed melon and yellow-fleshed cantaloupe. Both types have a delicious taste, quite similar nutrients.
Green intestine melon
This type of melon has light green flesh. As it ripens, the skin of the melon will turn brown. There is also a yellow-skinned melon with green flesh, which is also quite eye-catching. Inside the melon, the closer the flesh is to the melon seeds, the lighter the color will be, and the crispness will decrease.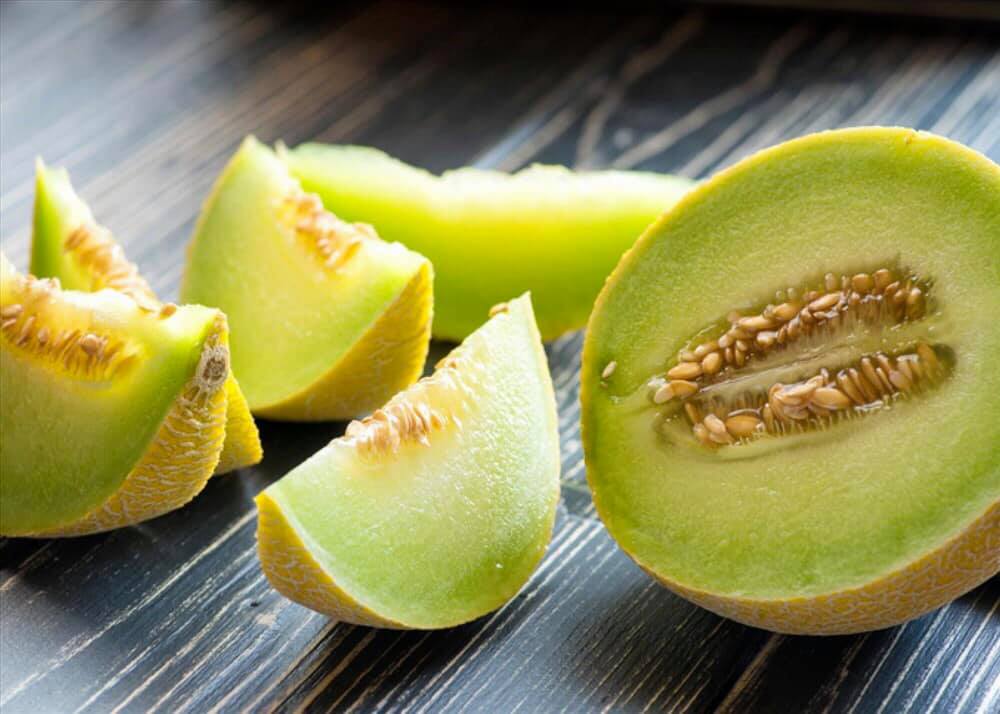 Yellow flesh melon
Yellow-fleshed cantaloupe has a dark green skin and a yellow or orange-yellow flesh inside. This type of melon is usually sweet, crunchy, succulent, and has a distinctive aroma.
10 USES OF MERCHANDISE
1. Helps Lose Weight
Cantaloupe can be considered part of a weight-loss diet in certain ways, but it's not a "panacea" for weight loss.
Cantaloupe is low in calories, rich in water and contains fiber, which can aid in weight loss and weight maintenance.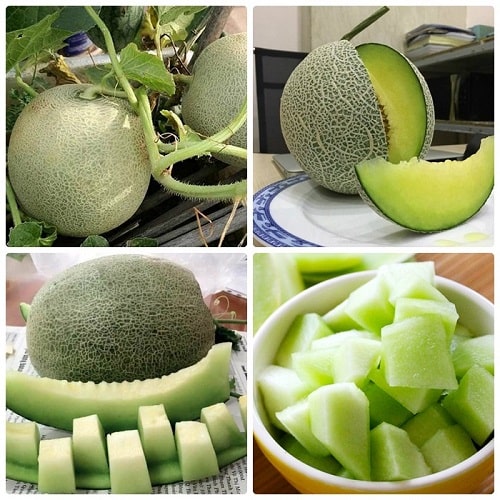 2. Helps Improve Digestion
Cantaloupe contains many vitamins and minerals such as vitamin C, vitamin A, potassium and magnesium. They also contain antioxidants and fiber, which help improve digestion and maintain good health.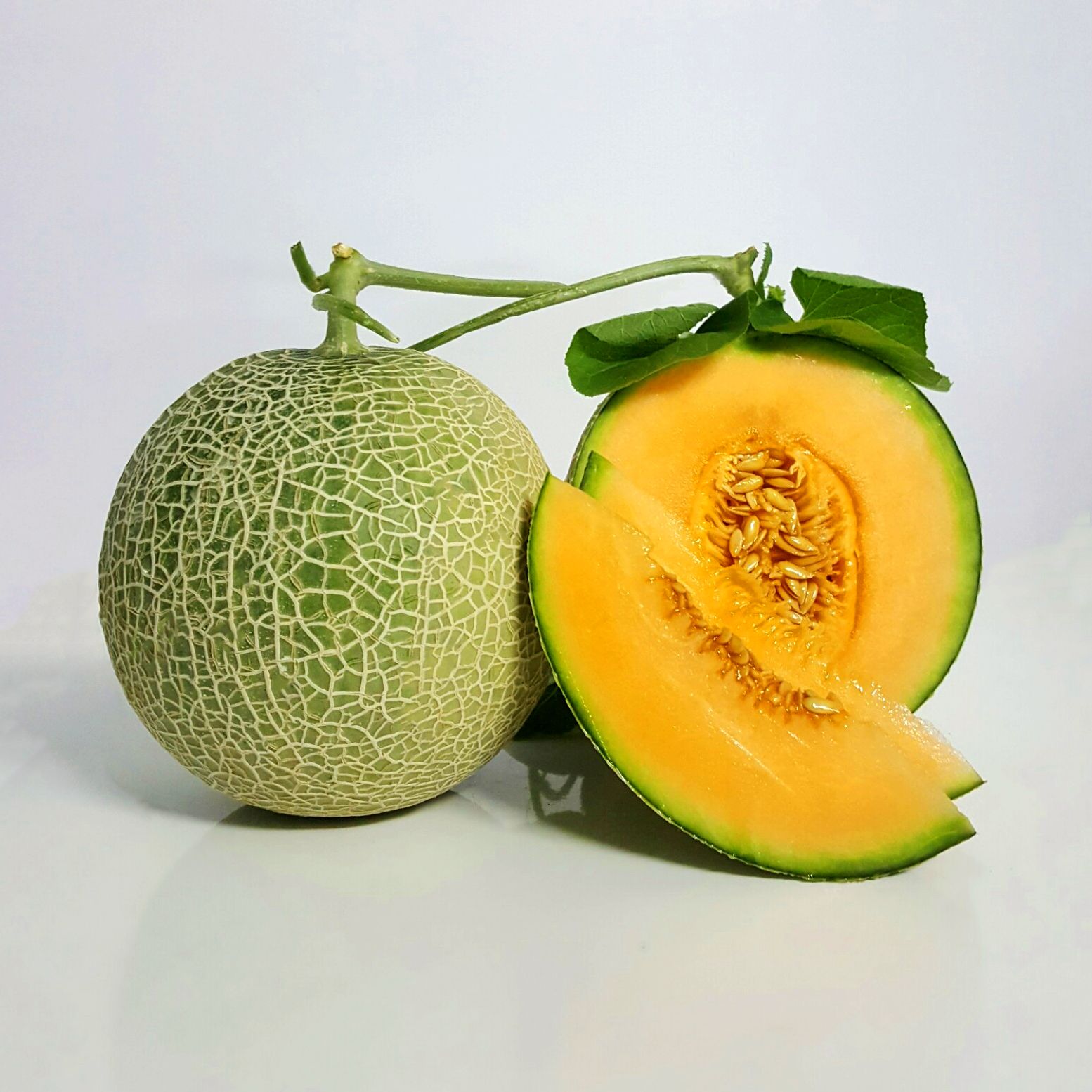 3. Strengthen the immune system
Cantaloupe contains a number of nutrients that can benefit the body's immune system such as vitamin C, fiber, antioxidants, vitamins and minerals needed by the body.
4. Helps Reduce Stress
Cantaloupe can be part of a healthy diet and provides several nutrients that may benefit psychological well-being.
– It contains a lot of magnesium, so cantaloupe also reduces stress and helps promote mental health.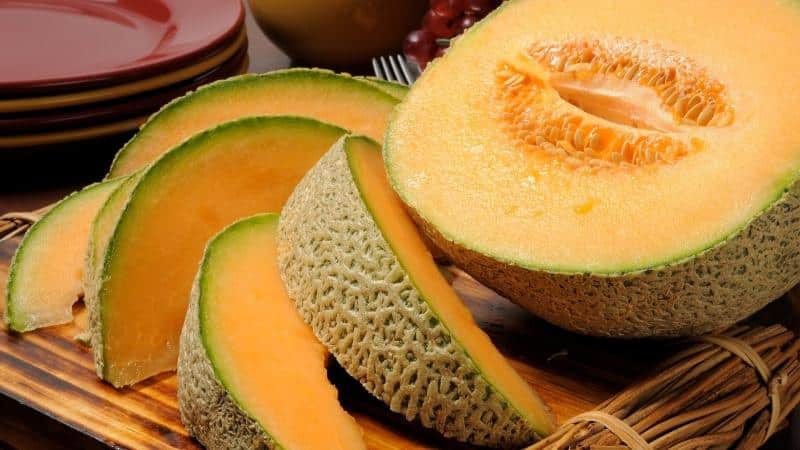 5. Beauty
Cantaloupe contains vitamins A, B, and C to help reduce acne and brighten skin.
Cantaloupe can also be used in some natural face mask recipes to help soften the skin and provide nourishment.
Skin Heat Retardant: Can be used as a natural lotion to help soothe and cool skin after sun exposure.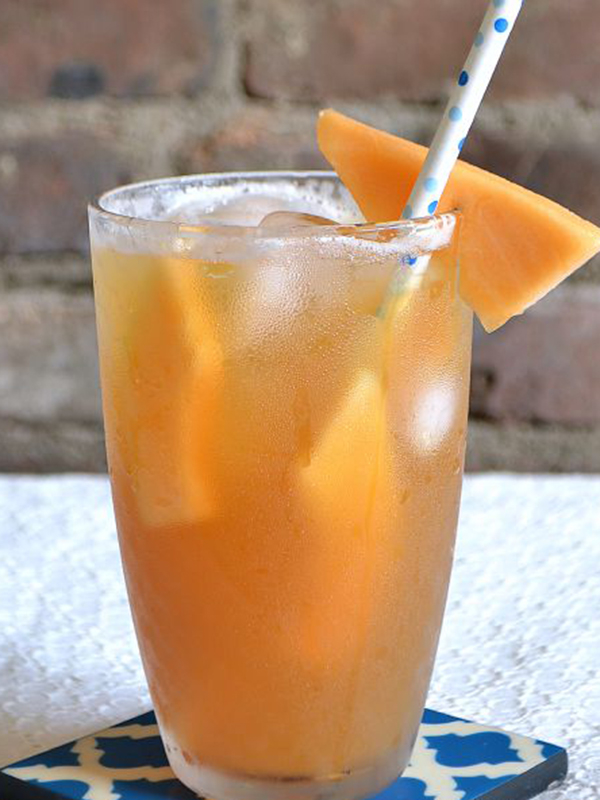 6. Helps Reduce Cancer Risk
Cantaloupe contains many antioxidants that help prevent the growth of cancer cells and reduce the risk of cancer.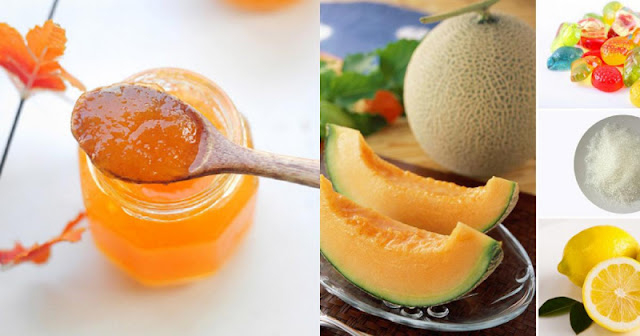 7. Eye support
Cantaloupe is rich in folate and B vitamins, which are essential for fetal development and prevent anemia.
– Lutein and zeaxanthin in cantaloupe are essential for healthy eyes, lack of lutein and zeaxanthin leads to macular degeneration and cataracts.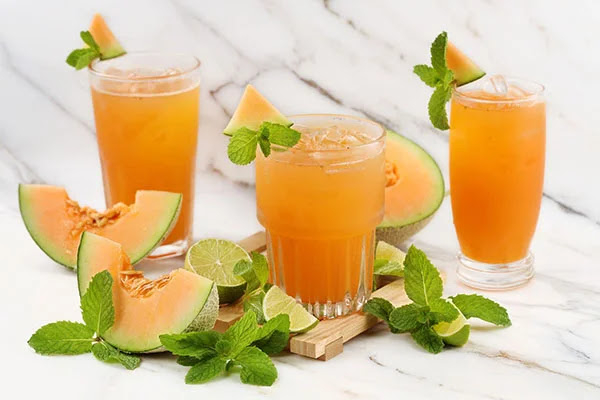 8. Strengthens Bone Health
Cantaloupe is rich in calcium and vitamin K, which help promote bone health and prevent osteoporosis in the elderly.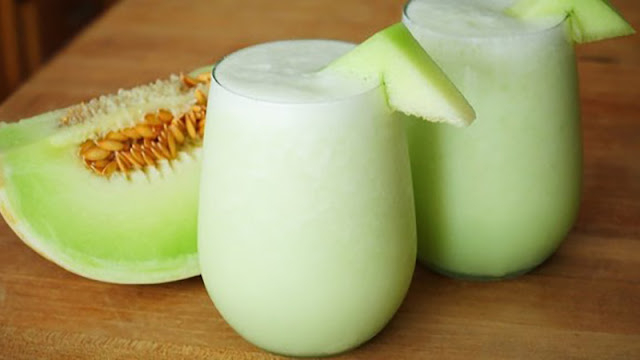 9. Reduce blood pressure and Heart disease
Cantaloupe is also rich in adenosine, which is very beneficial for the heart because it has blood-thinning properties. This prevents blood from clotting in the cardiovascular system.
Vitamin C prevents hardening of the arteries, while folate helps prevent possible heart attacks.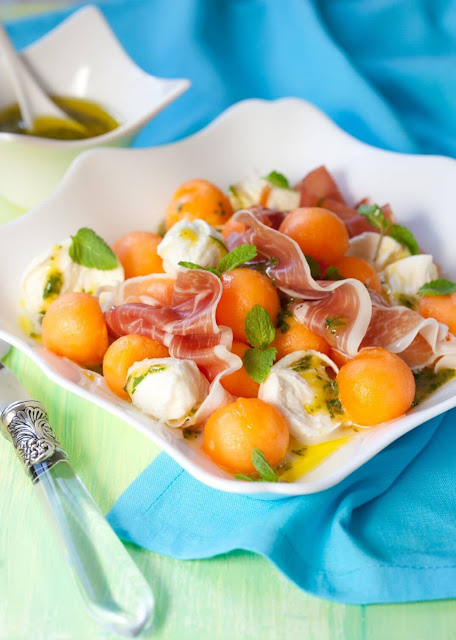 10. Reduce And Limit Inflammation
– Cantaloupe will make up for nutrients for people with vitamin B6 deficiency, who are often at high risk of inflammation in the body.
In addition, people who lack vitamin B6 easily experience stress, oxidation and reduced efficiency of metabolism, which can easily lead to diabetes and other diseases.
If you are really interested in our products, please contact me in signature. We still have a lot of products for you to check out.