Description
Dried Lemon Slice
Dried Lemon Slice contains a high percentage of water, which will cause the growth of microbial and eventually shorten the shelf life of dried lemons. Drying is a process of decreasing the moisture content to preserve fruits by preventing microbial growth. It increases shelf life, reduce weight and volume thus reducing storage and transportation cost. Besides, it increases food diversity, which promotes the consumption of foods.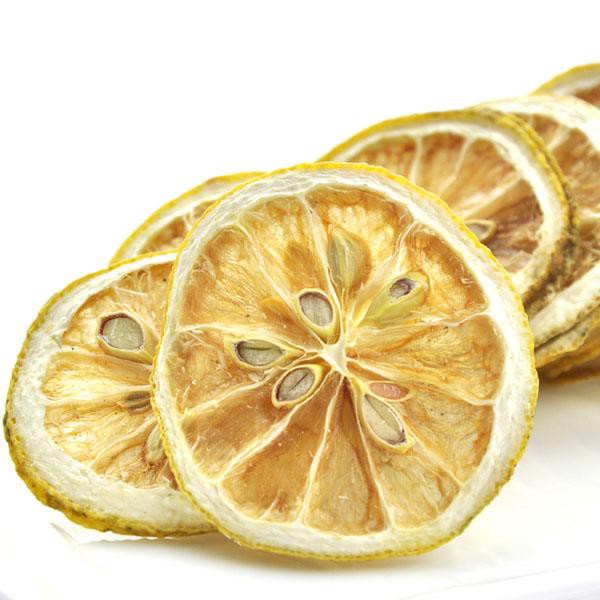 Dried lemon slices can be added to water, iced tea, or hot tea. They can be added in baked goods such as cakes and muffins. Dried lemon slices are also added to avariey of recipes. They are excellent for adding to pot pourri mixes. Dried lemon slices used instead of drinking water will increase metabolism, help to consume excess energy, the pencin in lemon peel helps reduce the absorption of sugar and fat, helping you maintain weight and lose weight.
Uses of
Dried lemon slices
Dried yellow lemon is most often used in making tea. Yellow lemon tea will help you reduce stress, anxiety and improve your health. When you are tired or dehydrated, the delicious and healthy taste of yellow lemon tea will bring many unexpected benefits.
For bright skin: Yellow lemon tea is supplemented with vitamin C to help remove toxins in the blood from the body, keep your skin bright and reduce wrinkles.
Balance the body's pH: Lemon tea has a high acid content, which will create an alkaline reaction to help repel diseases and destroy pathogens that remain in the body.
Strengthens the immune system: Potassium in lemon tea helps control blood pressure, stimulates the brain and ensures proper nerve function. Besides, vitamin C in yellow lemon tea also does the "duty" to fight colds and flu. A little warm water mixed with a few slices of lemon and honey will be a quick drink to help you recover from a cold.
Weight loss: Lemon tea is a great assistant in your campaign to improve your body measurements. Boosting metabolism, suppressing cravings and staying hydrated are some of the benefits that lemon water has to offer.
Relieves Nausea: A cup of warm yellow lemon tea acts as an antiseptic, will soothe your irritated stomach, for example, after drinking alcohol, a glass of lemonade will be great.
Instructions for use and maintenance
Whenever you need it, just soak a slice of lemon in warm water or make a cup of herbal flower tea then wait for the water to turn warm, drop a few slices of lemon in and you'll have a delicious cup of lemon tea.
*Note
Do not add lemon when the water is still hot because it will make the tea bitter.
– Can be mixed with green tea, black tea (oolong tea, shan Tuyet, jasmine tea, lotus tea …) or herbal teas or steeped with honey as medicine.
*Avoid humidity, high temperature and direct light. For best quality, please use within 3 months of first opening the bag.
We still have a lot of products for you to check out.