Description
Dragon fruit flower, also known as pitahaya , dragon fruit. The plant's scientific name is Hylocereus undatus (Haw.) Britt. et Rose (Cereus undatus Haw.) , belonging to the family Cactaceae. This is a clean and nutritious food source that is often harvested by farmers for tea processing and food processing. They are considered by both Eastern and Western medicine to have many health values
Dragon fruit flowers seem to have no value, but they are of unimaginable value. This is a clean and nutritious food source that is often harvested by farmers for tea processing and food processing. They are considered by both Eastern and Western medicine to have many health values.
According to Oriental Medicine, white dragon fruit flowers have the effect of tonic lung, treating bronchitis, eliminating cough, detoxifying alcohol, improving lymphadenitis tuberculosis, clearing heat, and tonic… Long cashew is a valuable medicine to help improve health.
Rich In Antioxidants
Just like dragon fruit, dragon fruit flower is rich in antioxidants. Antioxidants are essential for the human body's metabolism. Although the body can produce antioxidants, the quantities are very limited. That's why consuming antioxidant-rich foods is the way to meet your daily antioxidant needs.
High Amount Of Vitamin C
Some early research involving dragon fruit has demonstrated that even the flowers of this fruit contain huge amounts of vitamin C. Therefore, dragon fruit flower is one of the vegetables that you can consume to supplement vitamin C content for the body. Vitamin C is not only great for the immune system, but it also improves the skin by optimizing collagen production.
Great Source Of Potassium
Potassium is one of the essential minerals that you can find in dragon fruit flowers. Potassium aids in getting rid of excess sodium that can be harmful to heart health. This can reduce the risk of health attacks and strokes by reducing the symptoms of high blood pressure.
Treatment Of Insect Bites
The anti-inflammatory properties present in dragon fruit flowers can treat swelling caused by insect bites. Rubbing dragon fruit flowers on the infected area can alleviate the symptoms of itching, but this is only a first aid solution or a temporary solution.
Use:
Dragon fruit flower is also considered a clean vegetable, cooking soup with pork and seafood is both a dish and a home remedy. Whether dragon fruit flowers cooked with lean pork or fresh seafood are very delicious, nutritious, refreshing and cooling. 
Dose 15-30g fresh or 10-12g dry of dragon fruit flowers to cook as tea. People also cook dragon fruit flower with pork to makenutritious soups to cure weak lung or phlegm.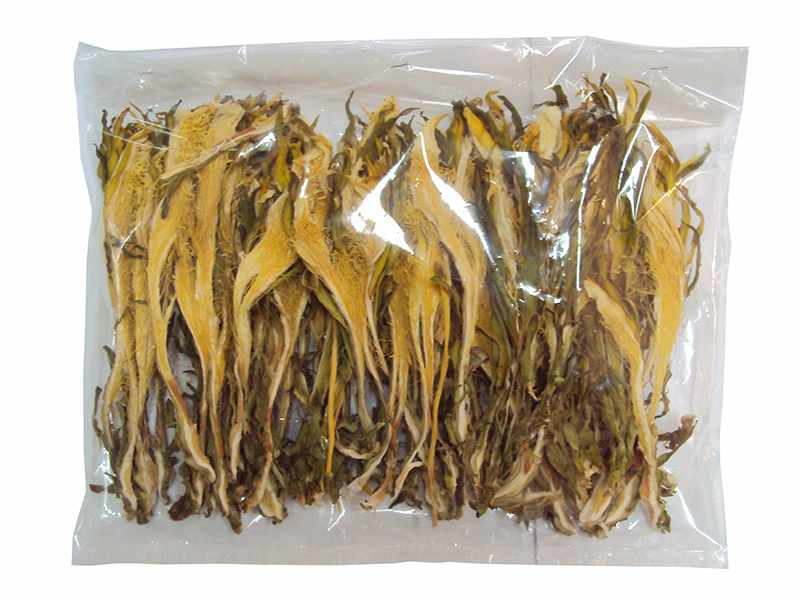 People also cook dragon fruit flower with pork to make nutritious soups to cure weak lung or phlegm. Dried flower still keeps its
original nutrients and vitamins, can be kept for a long while to be used.100% natural clean dried flowers, no preservatives, no
additives, ensuring food safety and hygiene.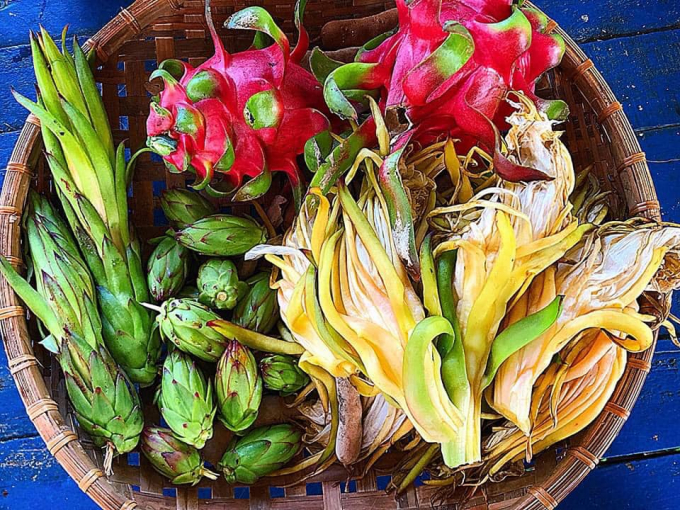 Dried Dragon Fruit Flowers Have High Economic Value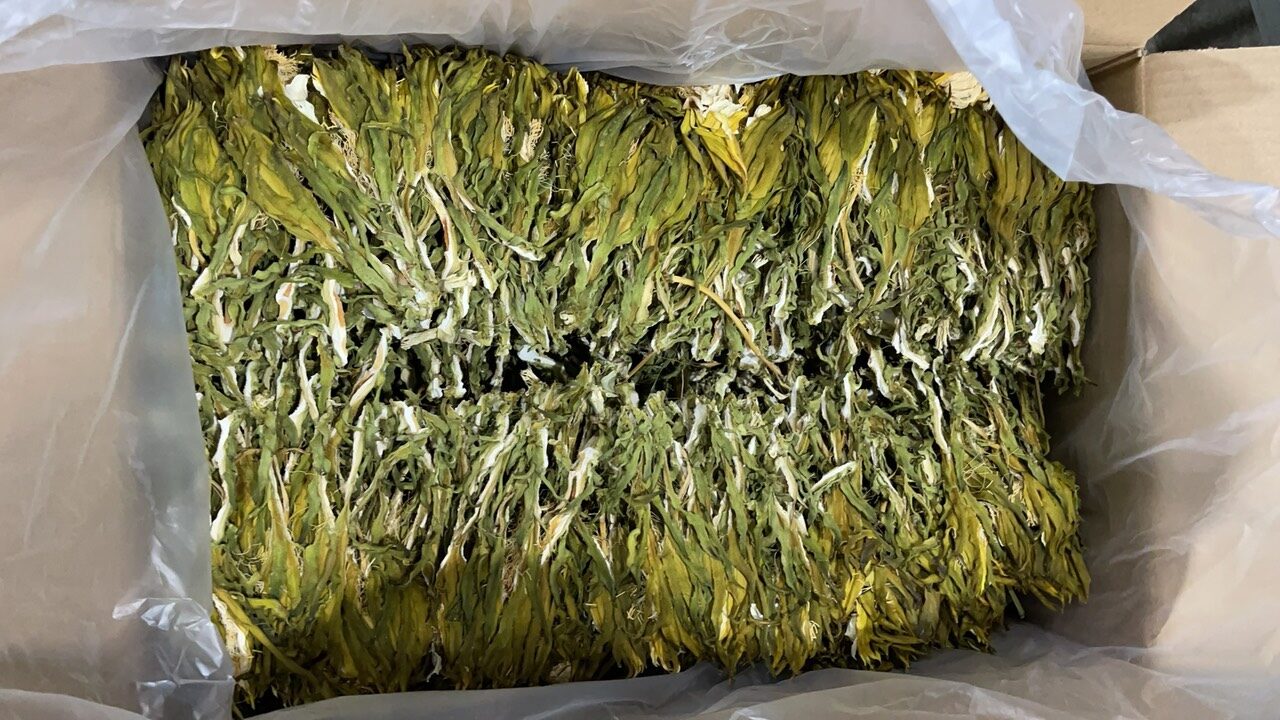 Because dragon fruit trees are harvested all year round, the source of raw materials to produce tea from dragon fruit flowers is always available. After packaging, the product can be stored for 2 years. Can be consumed domestically or exported to distant markets without fear of damage. Many Chinese traders have purchased to bring back to produce tea.
In Vietnam, dragon fruit is grown mainly in the provinces of Binh Thuan, Long An, Tien Giang… Dragon fruit trees only need 1-2 flowers when fruiting, too many flowers have to be pruned. Farmers can take advantage of this surplus of flowers to dry and sell to traders, increasing income for the family. 
We still have a lot of products for you to check out.