Description
Bamboo textile storage boxes have become an increasingly popular trend in the world of furniture and decoration today. With the perfect combination of aesthetics and environmental friendliness, bamboo products not only meet the needs of daily use, but also contribute to honoring natural beauty and creating intimacy in space. living time.
BAMBOO BOX
Our
box basket
is made of high quality bamboo that make this basket last a good long time. Bamboo is an incredibly durable material and it is a renewable resource which grows quickly and doesn't require pesticides, clear cutting, artificial irrigation or replanting. Smart design with lid, closes and opens easily with just one hand. And it is lightweight, easy to carry in case of need for moving. Perfect for children's supplies, college dorms, offices, closets, toys, and many other storage needs. Moreover, it can fit on shelves, under beds or on counter tops.
Diversity in design and function
Bamboo textile storage boxes can be designed in a variety of shapes and sizes, from small boxes for jewelry and makeup to larger boxes for storing clothes, household items or even beautify the interior space. With design flexibility, bamboo boxes can match a wide variety of decor styles, from classic to modern, from nature to industrial.
Environmental friendliness
The creativity in using bamboo to make containers has brought many environmental benefits. Bamboo is a rapidly renewable resource that eases the pressure on rare timber harvesting. The manufacturing process of bamboo boxes is also usually less energy-intensive than the production of plastic or metal products.
Sophistication and naturalness
Each bamboo product brings in its natural beauty, creating sophistication and warmth for the space. The soft lines of bamboo combined with natural colors create harmony and comfort, making the space interesting and beautiful.
The basket is hand-woven with natural leaf of Vietnam: Bamboo. They are high quality and all eco-friendly material.
We hand- cut the leaf in small size and skillfully woven pattern
We support the local poor to increase earning by training and creating weaving jobs
The design has many unique pattern, and then skillfully finished with coloring. The design is practical, unique, stylish, elegant
The basket is beautifully sewn together with unique color
The bamboo is dried to prevent would. However, it should avoid humidity .
We accept custom design to fit your style and demand OEM, ODM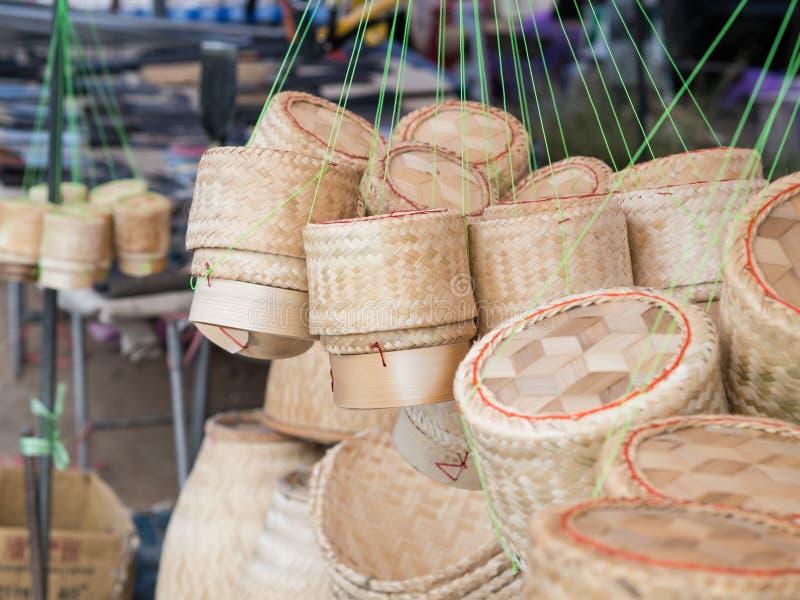 How to use a bamboo textile storage box
Bamboo textile storage box can be used for many different purposes. Here are some ideas:
Jewelry and makeup storage: The small bamboo box can keep your jewelry and makeup neatly organized and easy to find.
Personal storage: Use bamboo boxes to store personal items such as sunglasses, necklaces, watches, helping to keep them safe.
Interior decoration: Larger bamboo boxes can become decorative accents in the living room or bedroom. You can put them under the table, on the bookshelf, or under the vanity.
Household furniture storage: Use bamboo boxes to store household items such as towels, blankets, or children's toys.
Unique gifts: Bamboo boxes are also an interesting and meaningful gift option, carrying the message of environmental friendliness and natural beauty.
In this article, we explored the bamboo textile storage box – a wonderful combination of aesthetics and environmental protection. Products from bamboo not only meet the needs of use but also contribute to honoring the natural beauty and creating closeness in our living space.
We still have a lot of 
products 
for you to check out.