Description
USAGE FOR
Perfect for different occasions such as wedding, hotel, business building, festival ornament, home decoration, shop window, club, concert, singing hall, fashion show, dancing hall, and stage and so on.
Features:
1. 100% handmade decorative rattan balls was used for garden decoration
2. decorative rattan balls can be maded into different size and different color according to your requirement
3. We are decorative rattan balls supplier , hope to help you expand your business
4. The decorative rattan balls can be use at home for decoration as well.
5. The custom decorative rattan balls can be package with caton, or package according to your requirement.
Rattan ball, natural rattan balls, decorative rattan balls, woven rattan ball
Handmade from natural rattan, hese beautiful fairy light add warmth and style to your home and make anything, they wrap around looks fantastic. Idea for your home, garden, a child's night lights, a wedding or special occasion.
We can supply all kind of size rattan ball with all kind of color. The ball size is from 3cm to 80cm, also we welcome customer customized size or color. The ball material is natural , ECO friend. Wild use for christmas decoration for outdoor or indoor, and other home house decoration.
About christmas decoration ball :
1. The decoration is made of natural material- wicker ,that is got from nature and eco-friendly.
2. The decoration is weaved by worker handmade ,that shows more classic and artistic.
3. The decoration is have elegant look that can decorate your home.
4.Different color balls together can make your room more beautiful and attractive.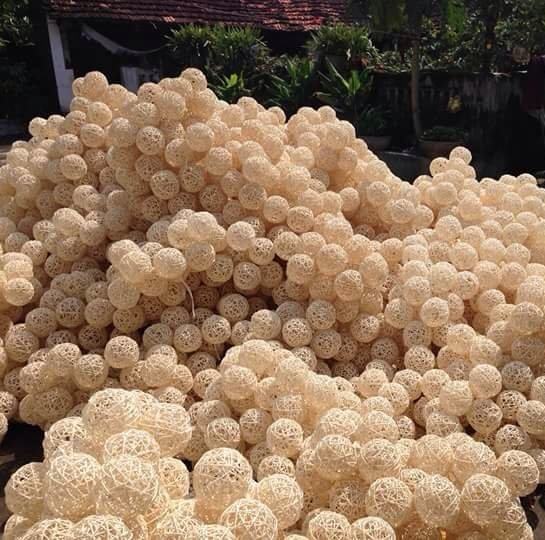 We still have a lot of products for you to check out.